...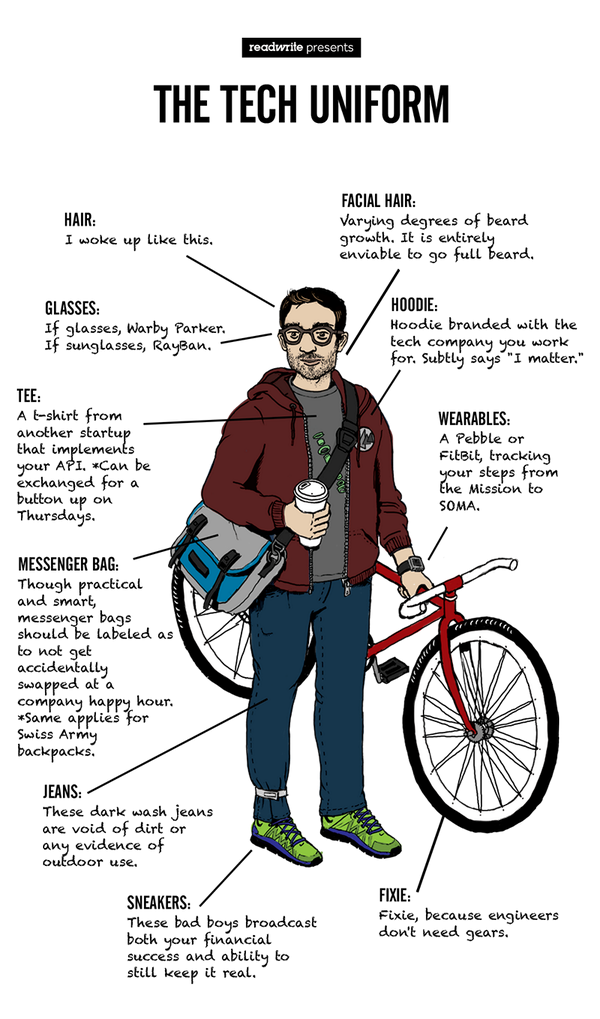 Eric Schmidt. Elon Musk. "Tech Bros". Gamergate. If you're an American liberal, your new favorite target of hatred and opprobrium is people who have had some success in the tech industry, particularly in Silicon Valley. And if you examine a highly competitive industry-specific locale and are shocked - SHOCKED I say - to find some bad actors, some arrogant people (many of whom found something they were unusually good at, and like star athletes or musicians or actors, invested their entire self-worth in that set of skills), and some foul human attributes like bigotry and misogyny, well, maybe you had an unrealistic set of expectations.
But come on. It's not a horrible, dystopian place full of rich people harming others. It's actually a place where the excitement of invention and the opportunity to build something of value from nothing has been embraced by going on three generations. I started working in tech in 1986, and moved to Silicon Valley in 1990. I've been there through Apple, Sun, Oracle, Ashton-Tate, Intel, Novell, the rise of Windows, the Browser wars, the rise and fall of the UNIX workstation, tape cartridges, optical media and the internet. Believe me when I say it, "I've SEEN things you...people...would not believe".
Are there some rich people doing awful things? SURPRISE!! Of course there are. Are there some priviledged assholes saying ugly things online? Wow. Never saw that coming. But to paint the entire region and the amazing things that are done there every day as some kind of fundamental evil is not only wrong, it's stupid.
One of the funniest things I see - typically from people who have spent little to no time in the valley themselves - is the description that this is somehow correlated with the generalized evil of 'white men' (or white cis men in common usage). I've worked in the valley for years, and you know what we don't have much of? White men. Asians, South Asians, Germans, Eastern Europeans sure - but in most companies I've worked at white men were the least numerous demographic category represented.
One of the things I have always LOVED about the valley - although it's kind of fading out now as things become more 'corporate' - is that it was entirely meritocracy based. I was a building products salesman with zero college when I started working in tech. Immediately, from my very first employer (Polaroid), my supervisors noticed that I seemed to be able to figure technical and process things out quickly. Everywhere I went, I got raises and promotions not because I had this degree from that University or I know those people, but because at the tip of the spear, operating on the bleeding edge of the technology envelope and living on our own dog food, I was able to make things work and convince people to buy them.
The same was true of women in particular, and people of color. There was never enough time, never enough resources, never enough knowledge. If you walked in the door and started making things work, you became a star.
Now, big companies all suck. Polaroid, Google, Apple, Facebook - the suits come along and make a bunch of rules and all of a sudden there's a place for pay discrimination and some weird version of the 'Good Ol' Boys Network' that in this case extends to Hyderabad and Guangdong. But what we're talking about here is an institutionalized set of limitations and restrictions that affect the entire Fortune 1000 equally. It's not a 'tech' phenomenon, it's a CORPORATE phenomenon. But there are thousands of brilliant, exciting little startups full of interesting, smart people who only want to see their vision brought to market. They don't CARE who helps them, and they will work with - and reward - anyone who can drive that process.
One of the things you learn very quickly working in a venture-funded startup, is that a LOT of the direction and guidance comes from the VCs themselves. They are very hands on, and if you work at a company like that the portfolio owners are going to talk to you and your team. Regularly. And I'm going to tell you - if they've got $10 million real US dollars invested in your company, and they see you fucking with a woman or a gay guy or a black guy instead of all pulling on the rope in the same direction - well, you're not going to enjoy the conversation. You're going to get told to leave your horseshit at the door, develop the product and build the company.
Or get out.
THAT is the reality of Silicon Valley.
...